DSCVR System
Living Environments Laboratory, UW–Madison · May 2012 – August 2013
with Kevin Ponto and Ross Tredinnick
Virtual Reality Hardware Design and Project Planning
Named the DSCVR System, this immersive display space lets students and researchers explore immersive design and visualization at scale.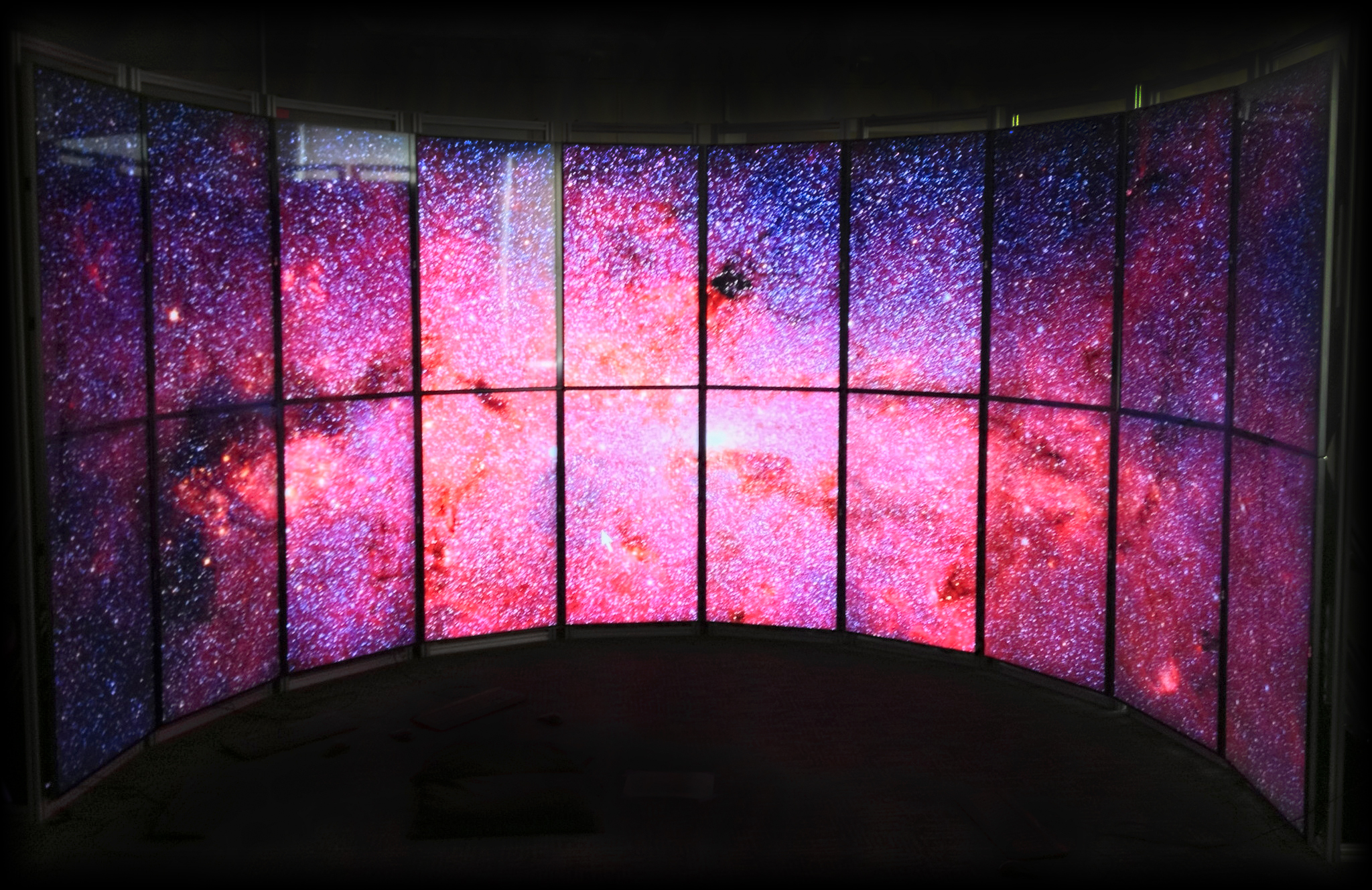 We built the DSCVR System to prove that inexpensive virtual reality environments are a viable alternative to costly commercial systems. Based on our analysis, we have created a system whose performance rivals that of systems that are 20 to 100 times more expensive.
DSCVR is built from consumer-grade 3DTVs, gaming PCs, Kinect for Windows, and a modular aluminum frame. It supports high-resolution imagery, 4K videos, a variety of cluster software, and realtime stereo 3D graphics with head and body tracking.