Car Team Go: Self-Driving Car Design
Fundamentals of Interaction Design, University of Washington · December 2013
with Michael Beswetherick, Eric Freistadt, Christoffer Hart, Kendall Paulsen, and Charlotte Ziob
Experience Design and Motion Graphics
During my interaction design class's final project, we were responsible for designing new interactions for cars. Our team saw an opportunity to redefine the passenger experience for future self-driving cars, using connected systems, social way-finding, and an immersive interior.
By eliminating the distraction of driving itself, we sought to transform the car interior into a space for productivity and entertainment. We also designed new and powerful ways to help passengers meet their transportation needs individually and together.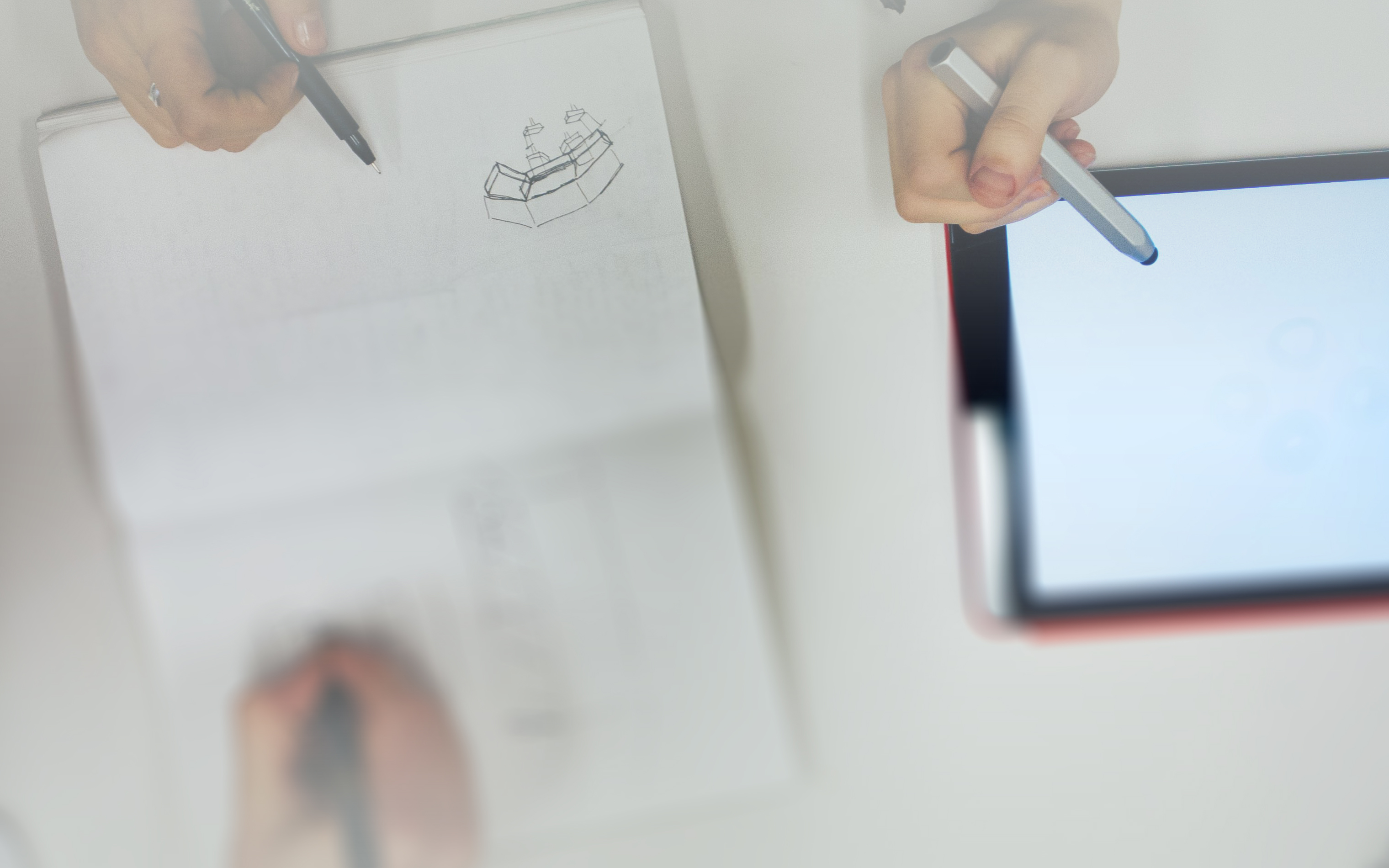 Vision
Our team believed that self-driving cars must offer a highly desirable experience to achieve widespread adoption. We envisioned a personalized trip which the passenger fully controls, through features such as seamless onboarding, integrated way-finding, smart ride-sharing, and more.
Throughout the design process, we focused on the fact that self-driving cars would free the driver from many constraints. With so many of those concerns out of the way, we thought, what could we add to the experience?
Seat Display System
At the heart of the car interior is the seat display system, which features a large touchscreen on an articulating mount. The system integrates with the passenger's personal device, letting them plan a trip according to their schedule, find new places to visit, and invite their friends along for the ride. These deeply integrated and personalized interfaces give passengers new ways to plan and coordinate their trips.
The map, calendar, and media interfaces designed for the in-car display system. I created these animations from our team's interface designs for our final concept presentation.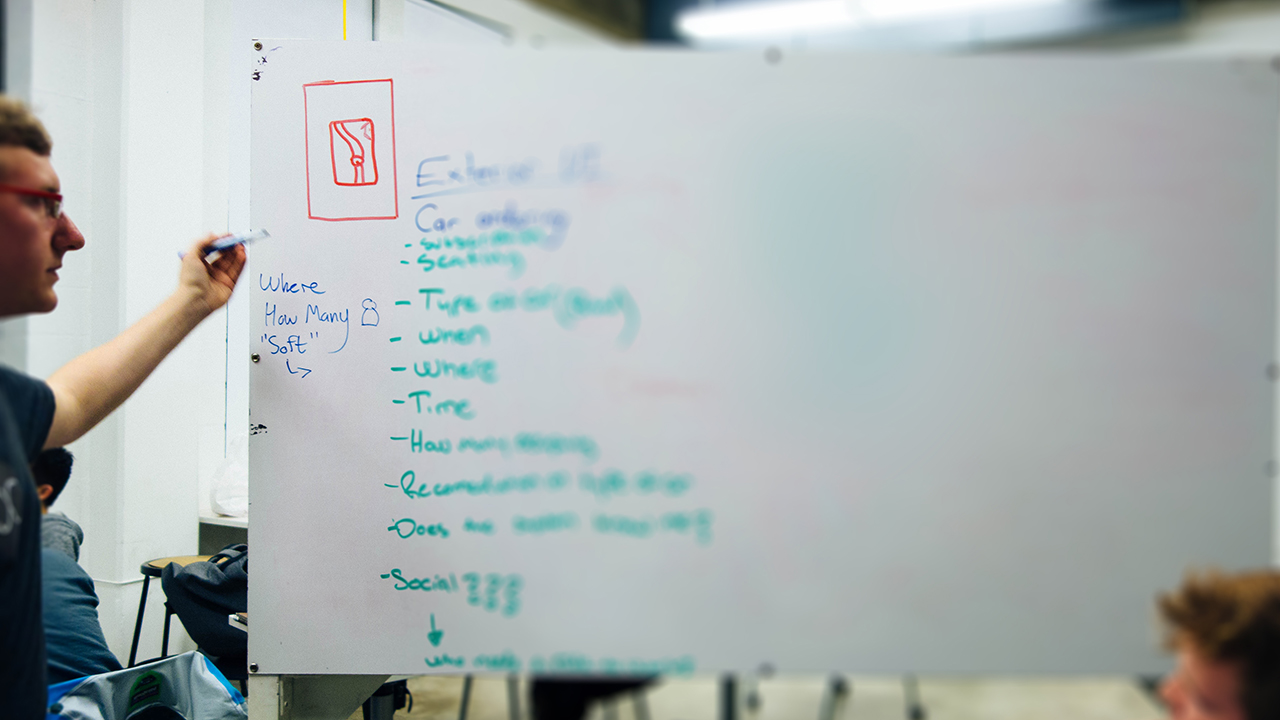 My Work
I spent meetings with a marker (or stylus) in hand as I helped our team ideate, prioritize our design principles, and visualize our ideas through sketches. Furthermore, I gathered research to validate our assumptions about the benefits of future self-driving cars.
Later I worked with my talented teammates to move our work from sketches to design comps. Finally, I created animated versions of our interfaces to tell our concept's story in our final presentation.