AnswerDash: Self-Service in Context
Full-Stack Web Design and Development · March 2014 – November 2014
Full-Stack Web Design and Development
In February 2014, Professor Jake Wobbrock put out a call for a "front-end, full-stack, design-engineer Unicorn" to work with him and Professor Amy Ko at their startup, AnswerDash, a self-service product for websites. I sent them an email, and the rest is history.
My job was to build a stable and polished user experience for their moderation tools: a web app used by every AnswerDash customer. I worked independently and with the engineering team to build a production web app, an extensible JavaScript code base, and several major feature additions.
Activities at AnswerDash
It was a privilege to be part of the engineering team at AnswerDash. My responsibilities included:
Sketching and designing interfaces from the ground up
Styling the moderation interface with Sass
Illustrating icons and other design assets as needed
Implementing the moderation web app with Backbone.js and other web frameworks
Debugging server and client-side with PhpStorm
Developing unit tests for the interface with CasperJS
Configuring build tasks with Gulp
Fixing bugs and usability problems in response to customer feedback
Refactoring major portions of the web app to support future development and maintenance
Assisting members of the engineering team with their own feature additions to the moderation app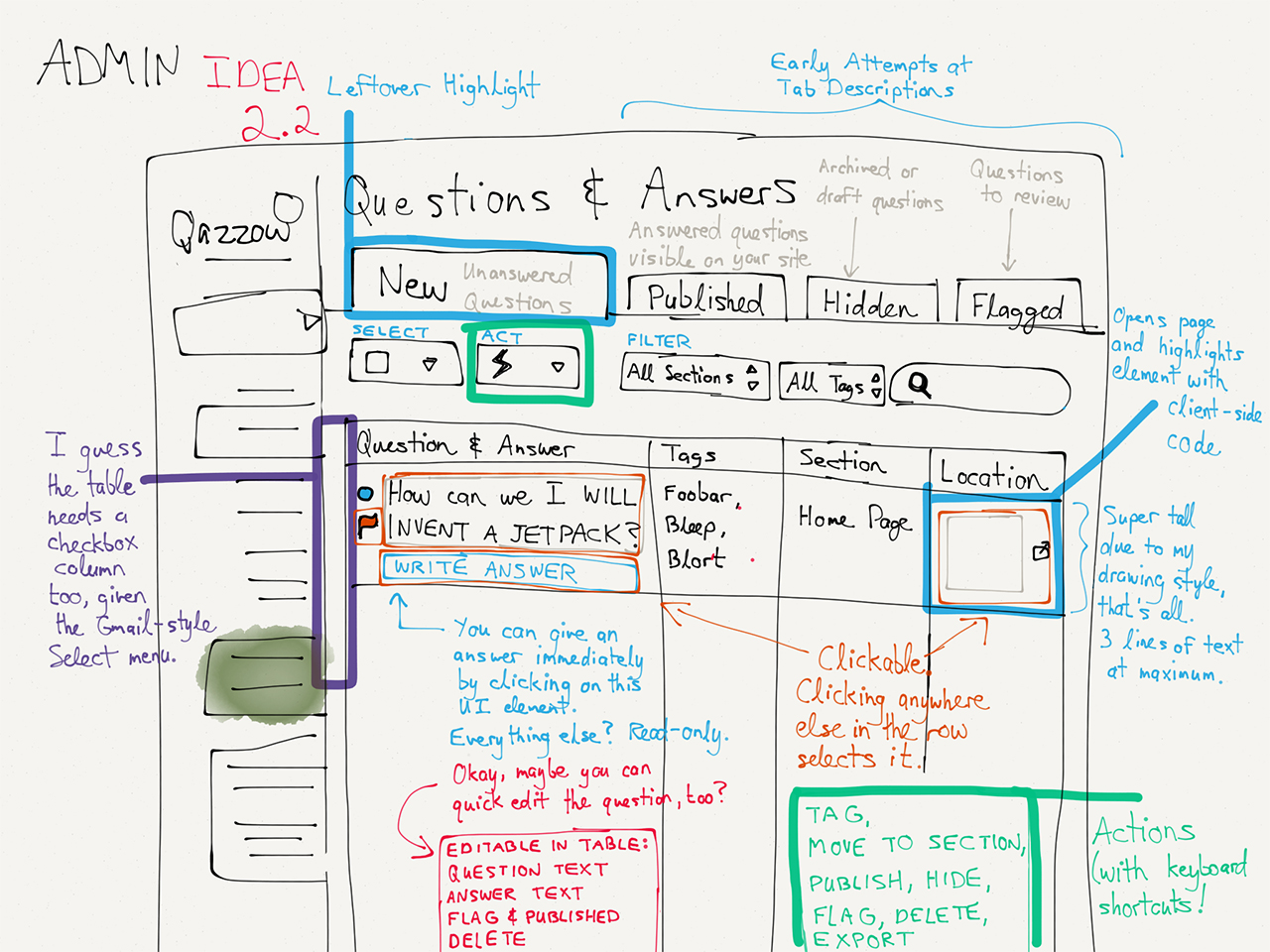 My work on the moderation app has been in production since April 2014. Create a free account at AnswerDash to better engage with your website's visitors, reduce support tickets by 60%, and allowing your business to grow without a huge support investment.